Dwarf Journey APK v1.12 (Full Game)
Dwarf Journey APK v1.12 (Full Game)
Defeat enemies, mine and forge equipment in this epic journey for immortality!
Download
Dwarf Journey is a 2D action RPG with roguelike elements. A mysterious cave in the Valley of Eternity. It is said that there is a sacred relic that can make you immortal. So take control of Galar, a dwarf armed with an ax and pickaxe, explore randomly generated dungeons, and evolve your stats to your liking.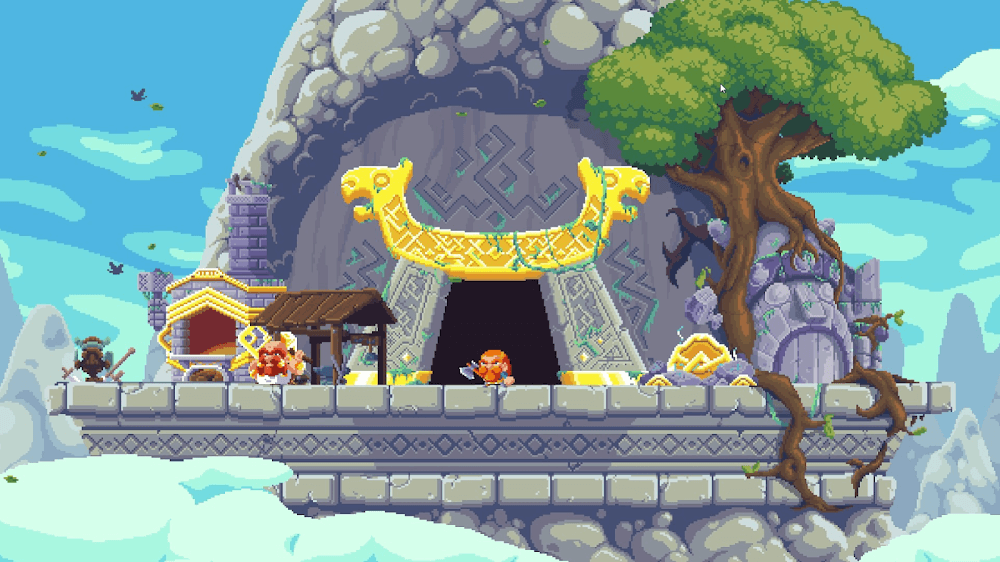 ACTION ROGUELIKE PLATFORMER!
It is a "Super Mario" style operation method that moves with a virtual pad or a Bluetooth controller and attacks with the right hand. Double jumps and wall slides are also possible from the beginning. It's fun to manufacture and enhance the runes and armor blueprints you find with the collected minerals.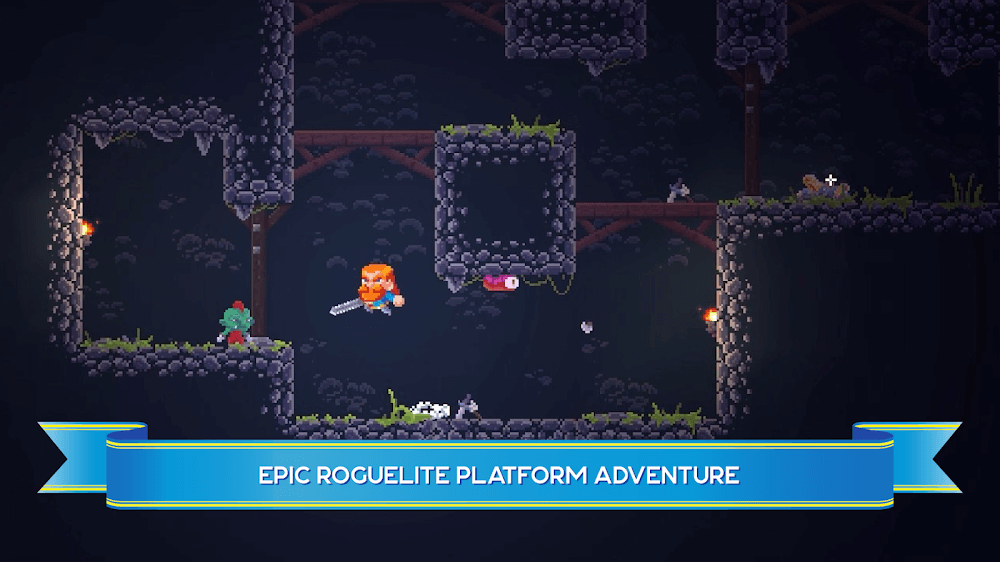 GETTING STRONGER AND STRONGER!
Collect various weapons and armor and make them with materials! I'm a dwarf. Roguelikes and dwarves go well together! After all, you can make weapons and armor with your collected materials. Even with a smartphone, it is easy to move, and the pixel art is just right and beautiful. Premonition to discover a hidden masterpiece!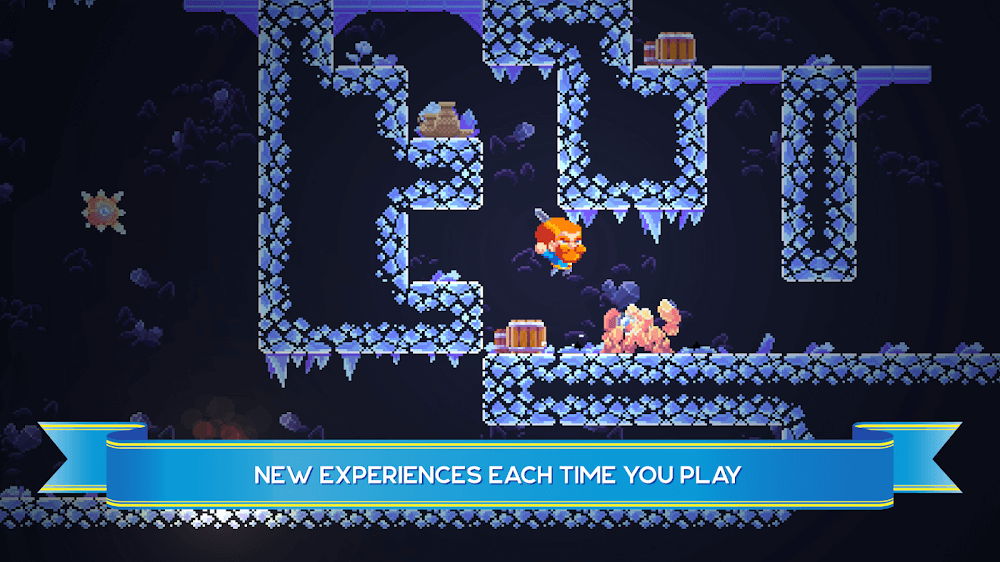 GROW AND CUSTOMIZE YOUR CHARACTER AS YOU LIKE
The feeling of exhilaration when you get a new item! At first, the enemy is strong, and you can't even control it and you will die soon! However, since you will not lose your level or equipment, you can clear the game by continuing to play. I think this feeling of growth is the real pleasure of rogue-lite. It is up to you which parameter to extend. It's also good that players can play in their way!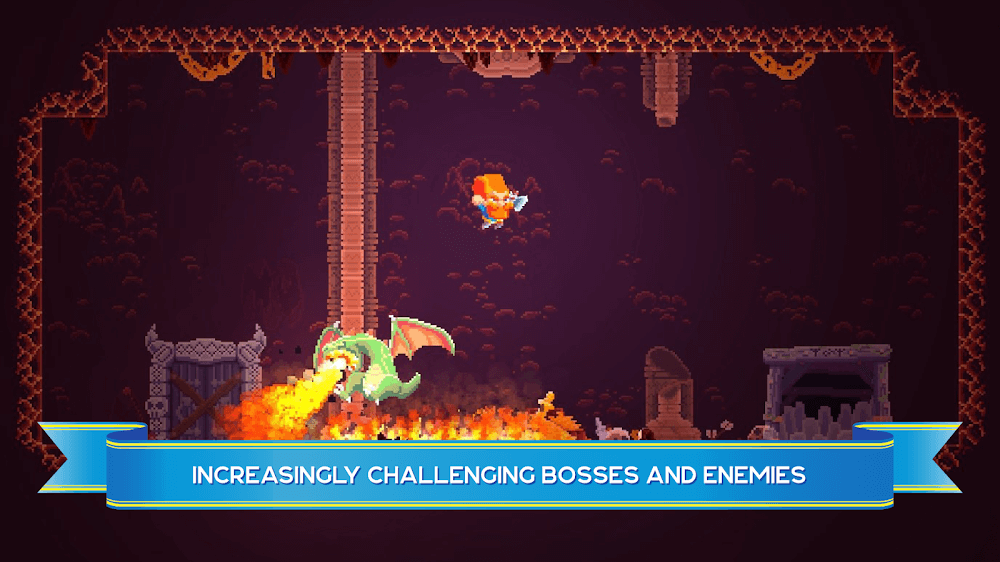 "DWARF JOURNEY" EARLY GAME TIPS
Stock up on jewels and you'll be fine even if you die! Since there are few recovery methods, try to read the enemy's attack pattern first. If you stock gems in the well, you won't run out of materials even if you die, so it's a practical use.
You don't have to forge the first sword and armor because you can get good weapon blueprints immediately. When wearing heavy equipment, try to devise a character build, such as using runes that avoid weight.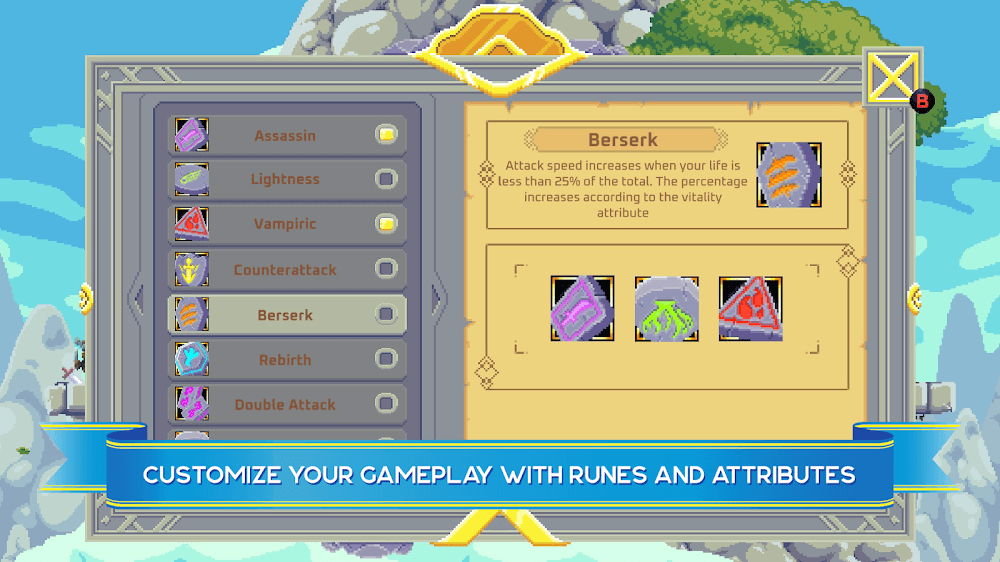 WE RECOMMEND USING A BLUETOOTH CONTROLLER
"Luck" affects the critical rate and drop rate… does it? Your stamina and stats will not increase immediately if you level up. After returning to the base, let's assign the status to your liking. The boss battle has a fixed attack pattern, so read through it! This work can be played more comfortably by using Bluetooth controllers such as PS4 and Switch. The key to a stress-free experience is to use the zoom function well.
Download Dwarf Journey APK v1.12 (Full Game)
Download
You are now ready to download Dwarf Journey for free. Here are some notes:
Please check our installation guide.
To check the CPU and GPU of Android device, please use CPU-Z app